Management Club in association with IQAC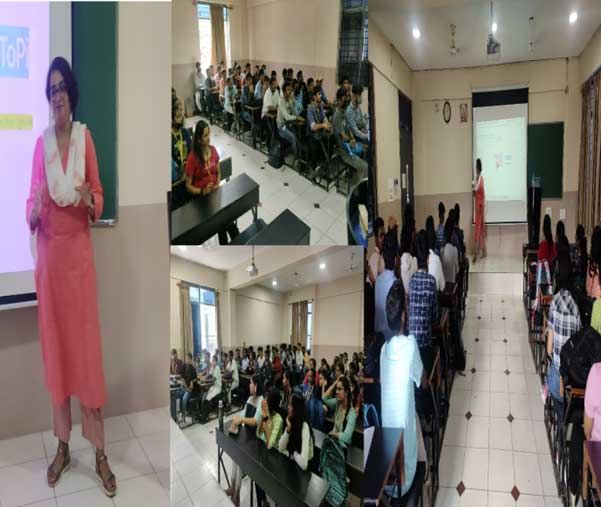 Date:12.10.2022 to 14.10.2022 
Time:1 pm to 4 pm                                                        
Title of the Event: Orientation on Internship Opportunities
Target Audience: 1st Semester BBA, Bcom & BCA
Venue: Respective Classrooms
Organized by: Management Club
Faculty Coordinator: Ms. Aradhana Agarwal
About the Session/event :
Management club in association with IQAC organized a session for 1st semester students of Batch 2022, on varied Internship opportunities available and the need for taking up such opportunities to have an add on weightage in their resume. The objective for this session was to inculcative the skillset required for the students to match u with industry requirements also to be job ready when the reach their final semester.
The resource person for the session was Ms.Sudeepta Baneerjee, from Raise to Pi India Pvt. Ltd. She narrated her experience on the difficulty she faced after her graduation to fit into the industry requirements as her skillsets were not matching.
Raise to Pi India is a company who has tie with major companies from different sectors who has requirements for interns who are interested to support them to finish their clientele projects.
The session was very interesting for students and many were interested to register with the company for doing internship. Students thanked the management club and college for arranging such session.