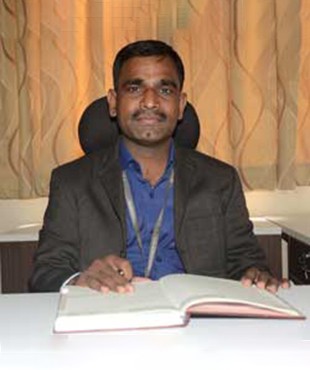 Dr. Nagaraju Kilari
Head of the Department, BCA
---
The department of Bachelor of Computer Application was established at New Horizon College, Marathalli, Bangalore in the year 2013. The BCA degree prepares the students for manpower requirement of the fast developing IT/Software industry. Students who join the department of BCA at the college come from varied backgrounds. To enable them to familiarize with the course, orientation classes are held to make students feel at ease with the content of the degree curriculum as well as to develop rapport with their peers and classmates. The multi-cultural nature of the students helps them develop interpersonal relationships as well as improve their communication skills for a better work environment in the future. Clubs and other forms of group exercises help keep students engaged in co-curricular activities.
The course creates highly skilled, adaptable graduates who are able to design computer-based solutions to address information management and processing complications in industry, commerce, science, entertainment and the public sector.
BCA Course is an undergraduate program where students are exposed to various areas of computer applications including the latest developments in the industry. Designed to bridge the gap between IT industries and institutes by incorporating the latest developments into the curriculum, the department has an outstanding group of committed and result oriented faculty members, sophisticated computer labs and Wi-Fi enabled environment. The library with its prescribed books and Digital Library helps students to update themselves with the recent trends in the industry.