Parents Teachers Meeting will be held on 25-11-2023 for all the UG course students
About
New Horizon College
NEW HORIZON COLLEGE, MARATHALLI  permanently affiliated to Bengaluru North University, Karnataka is one of the leading educational institutions of the state endeavoring to provide excellent education and over all grooming to aspiring leaders. Its mission is to create world class professionals by enlightening, educating, inculcating and imbibing a sense of professionalism in every student. Besides a thorough training and instruction on the curriculum based module imparted by the most efficient set of faculty members,…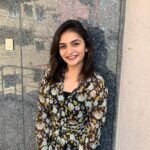 Ms.Shirisha
student
" I take pride in sharing with all that our student Ms.Shirisha has secured 3rd rank in BCA degree university examination by securing 4813/5200 marks with 92.56%"
Principal
NHCM
NHC AWARDED THE MOST PROMISING EDUCATIONAL INSTITUTION IN KARNATAKA – 2016 FOR UG – MANAGEMENT, COMMERCE AND COMPUTER APPLICATIONS BY HIGHER EDUCATION MAGAZINE

Studying at New Horizon College, Marathahalli has enriched my life. I can see that my future is reliant on my career for which I am grateful to the Placement Department who continuously provided me assistance. I would also like to thank the wonderful and supportive faculty of BCA.
New Horizon College provided me with a whole new learning experience. It gave us immense practical knowledge which has been beneficial in me developing as a person, both personally and professionally. Apart from studies, the College conducted many extra-curricular activities that encouraged and fueled our creativity. The Placement Cell got us the best companies and helped us successfully get through the selection process. I wholeheartedly thank you for all the support.
New Horizon College has given me excellent academic exposure and helped me explore myself and my skills through various cultural and management events. The constant encouragement from the Principal, faculty members and fellow students have turned me into a confident and much better version of myself. I am now placed and happily working with Oracle. Thank you to the College and the Placement Department for providing me with this opportunity.
New Horizon College has given me excellent exposure and had also provided me with a great platform to showcase my talents in various management events. NHC has dedicated faculty members and a wonderful and serene campus. Through NHC, I am now happily placed at Capgemini. I thank the college and especially the Placement Department for this opportunity.
Since the beginning, my Journey in New Horizon has been amazing. Here the academics are perfectly balanced with the extracurricular activities to achieve overall development of the students. The faculty members provide excellent coaching in all subjects. The college has state of the art infrastructure, huge Library resources, and hygienic canteen. New Horizon is a blend of academics, sports and extracurricular activities which makes the college life so interesting and full of life. Students are encouraged to take initiatives in organizing programs and hone leadership skills. I am proud to be a New Horizonite.
I am extremely delighted to say with pride that I am a New Horizonite. The College is a great place of learning where potentials are harnessed, skills are developed, confidence is built and dreams are realized. The relationship with the faculty members is very cordial and their genuine desire and willingness to always lend a helping hand has encouraged me to achieve my goals. The additional courses offered have helped me to think globally. The placement department also trains us well and prepares us to face interviews.
I like the campus infrastructure of New Horizon College as well as the helping attitude of faculty members. The Lecturers are well experienced and give us the right exposure of current affairs which helps us to plan our future. We have many facilities like cafeteria, well organized digital library and healthy campus atmosphere. Apart from academics, we get many opportunities in co curricular activities which help us for all round development. I feel proud studying in New Horizon.
From the very first year onwards, New Horizon College has provided me with a platform where I can prove myself in the events in which I did not even know I am good at. Be it winning best manager and crisis management competitions or pulling up a crowd of more than thousands in Sargam (Cultural Fest). NHC has been the main source of support which is going to stay with me for a very long time.
New Horizon college has always provided me a platform to showcase my skills and talents in the field of Cultural & Management activities and also has taught me a lot of things which has made me a better person. NHC always encourage my capabilities and trusted me for the post of the cultural co ordinator.
New Horizon College is an institution which has boosted my confidence and has given me a platform where I can utilize my skills to the core. This institution has helped me to identify my confidence and has given me a platform where I can utilize my skills to the core. This institution has helped me to identify my strengths and overcome my weakness. Principal, HOD's and faculty of this institution are very supportive and very keen to help. This institution has helped me to learn to balance between my scholastic and co – scholastic activities.
It's a matter of great joy and pride for me to be a part of such an esteemed institution. New Horizon has provided me with unique opportunities that helped me discover my hidden talent. And, has helped me develop a positive attitude towards my studies and discover more about myself. Teachers are very caring and interested in a student's well-being. They make sure every class is fun, educational, and interactive. What I admire most about NHC is the support and encouragement that I have received thus far. Being a student of "BCA DEPARTMENT", it gives me immense pleasure to say that the faculty are impeccable. The friendly attitude of staff, HOD, Principal and their willingness to always offer a helping hand has made me become an integral part of "NHC FAMILY".
I feel very proud, honored and happy to say that I am a student of New Horizon College. It has provided a perfect platform to all the students to bring out their hidden talents in one or other form. The college faculty are very friendly and understand what a student needs. NHC, Marathalli has excellent and the whole campus is engulfed with greenery which provides a great environment to the students. I personally thank my BCA department for helping, understanding, and nurturing the potential of the students to scale great heights in life. Thank you NHC for letting me be a part of this wonderful institution.
New Horizon College has given each of its students the platform to grow and nurture their true potential. The BCA department has talented teachers and every one of them possess deep understanding of their respective subjects. The department balances academic and co-curricular activities to make sure that the students not only study but also have their share of fun. The department has its own intra-college fest "Genesis" which allows the students to develop and test their technical skills. There are also plenty of other fests which provide the students with the platform required to pursue interests such as dancing, singing and so on. New Horizon College provides holistic development for all its students and it's a good institution for students to launch their career.
It was a great time we spent in New Horizon College. NHC gives a great opportunity for students to broaden their knowledge beyond their field of studies within a multicultural environment. It has very dedicated faculty and a wonderful campus. The college not only helps in excelling in the academic field, but also teaches a lot about different cultures and how to appreciate them. Here at NHC, you enjoy the freedom to think, to express yourself and to succeed.
As a student of the BCA department, I cannot express enough on how helpful and patient the faculty members are. They don't just teach us for the approaching semester exams, but also train us for what we are going to face after college, be it a master's degree or a job in the corporate world. Apart from this, what I'm grateful for is the individual attention we get from the knowledgeable professors to ensure we're meeting our potential, which I think is essential at any educational institution. I'm glad I chose New Horizon to be my alma mater.
I feel honored to be a part of this college and call myself a new Horizonite. The teachers and other staff members are exceptionally supportive and help each student in any crisis. Being a student of the BCA department, I can confidently say that the students of this college will have a very enlightened future.