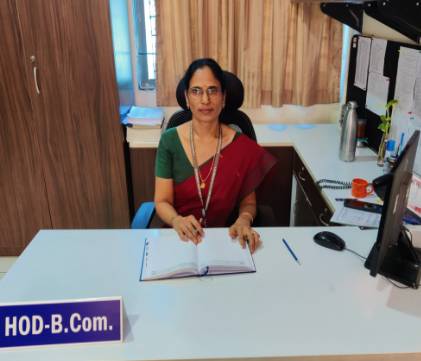 Prof. Prasanna Prakash
Head of the Department, B.Com
---
The B.Com degree program of New Horizon College initiates the students into the principles and practices of advanced accounting and the dynamics of management, marketing, banking, auditing, company law, secretarial practice and allied disciplines. This degree is designed to develop excellent analytical skills, which are valuable to decision-making in the areas of business, finances, banking, taxes and the economy at large. Extremely relevant value added programs are also intricately designed in the curriculum to supplement technological requirement and give a professional edge.
The department is committed to providing the best of facilities to the students in terms of knowledge dissemination, infrastructure, placements and exposure to recent developments in the world of commerce.
The dedicated team of faculty members continuously strive to strengthen the basics of accounting and finance which is crucial to all decision making at the micro and macro level. I urge all students to enhance their observation power, utilise the best of facilities provided in the department and shine on to become powerful and responsible policy makers, entrepreneurs and lead the Indian economy to the highest level.