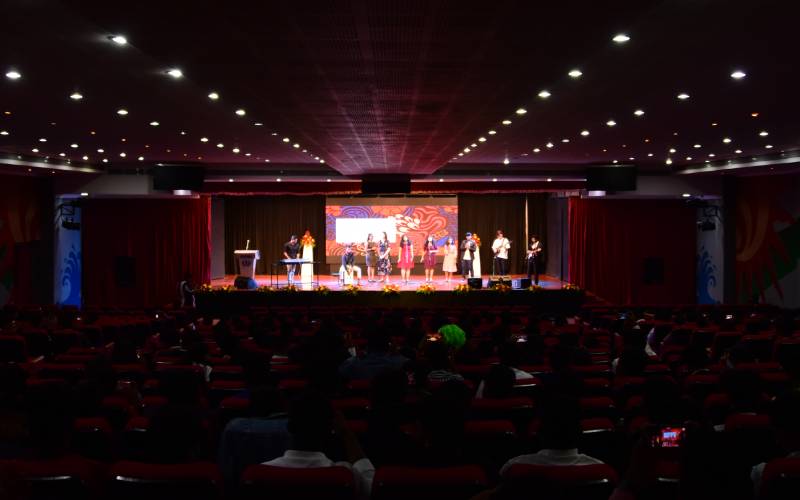 19th November, 2021                                                                11:00 a.m. to 1.30 p.m.
Title of the Event : Freshers Day 2021
New Horizon College hosted a spectacular Freshers Day for its 2021 batch of students on 19th November, 2021 at the College Auditorium. The event witnessed a wonderful array of talent unfolding when students participated spontaneously and with vigor. Cultural programs were followed by a talent hunt to choose Mr. and Ms. Fresher. Sudeep from BCOM and Keerthana from BCA were crowned  Mr. and Ms. Fresher.